Click On a County Below To Begin Your Search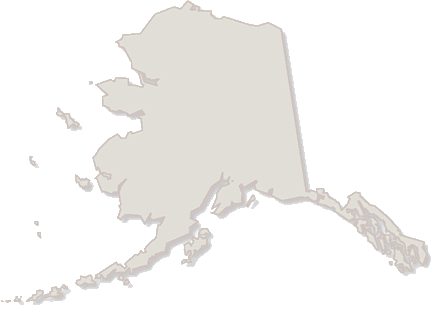 Buy Alaska Foreclosure Listings
Bank foreclosures in Alaska are trending down over the last six months with new foreclosure auction notices falling from 197 in February 2010 to 99 in July 2010. In addition, bank repossessions are down from 129 to 70 over the same six months. Alaska foreclosure listings show the largest city, Anchorage, and the nearby Kenai Peninsula continuing to be the hottest regions for new foreclosures. Fairbanks, the largest city in the Interior region, and other nearby small cities like North Pole have several foreclosure listings on the market but have seen a decrease in new listings.
Bank foreclosures in the Anchorage market continue to attract buyers due to the natural beauty, annual oil dividend and low taxes. The city, home to over 40% of the state, has seen sale prices recover slightly with a median sale price of $256,500 for May 2010 to July 2010, a 15.8% increase from last year. However, home sales are still down 55.4% over the same period. Further south in the flat meadows of Kenai, the sale prices are considerably less at $111,093, but trending upward slightly.
The housing market several hours north up to Fairbanks is still being hit hard, with sale prices falling 17.4% over the last year, down to $146,150 and number of home sales down a sharp 38.5%. The selling difficulties continue a bit east in North Pole.
Foreclosure1.com the #1 foreclosure listings service provides the most up-to-date Alaska foreclosure listings, government foreclosures and Alaska bank foreclosures. Try our foreclosure list service and find the best Alaska foreclosures. Join Now for the latest Alaska foreclosure listings.