Click On a County Below To Begin Your Search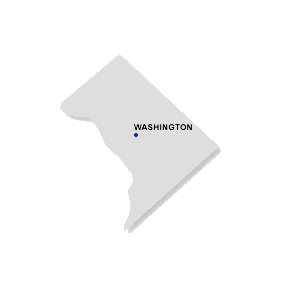 Washington Dc Top Counties
Buy Washington DC Foreclosure Listings
The capital of these United States of America and its citizens are being hit as hard as anyone else. In Washington D.C. lenders can foreclosure on deeds of trusts that are through the non-judicial process. This is one explanation for climbing numbers on the Washington D.C. foreclosure listings. In this state all mortgages have a "power of sale" clause and the judicial process is not needed. Watching D.C. has a population of 548,902 and is getting larger. The capitol has its share of troubles but it also has many assets that make buying a home there a good choice. The homes on the foreclosure listings are priced to sell fast.
The Median home price in D.C. is $380,000 some cost more and a few cost less but all are on bank foreclosures for less than market value. Imagine being able to purchase a home in northwest D.C. with six bedroom and 2 bathrooms for 521,000. Or if you are a single up and coming businessman or politician you can get a 539 square foot one bedroom for $190,000 or less. Since the District of Columbia allows both judicial and non-judicial foreclosures the homeowners really don't stand a chance. This is great for real estate developers and investors alike.
Foreclosure1.com the #1 foreclosure listings service provides the most up-to-date Washington DC foreclosure listings, government foreclosures and Washington DC bank foreclosures. Try our foreclosure list service and find the best Washington DC foreclosures. Join Now for the latest Washington DC foreclosure listings.